Directions to the Ohio Statehouse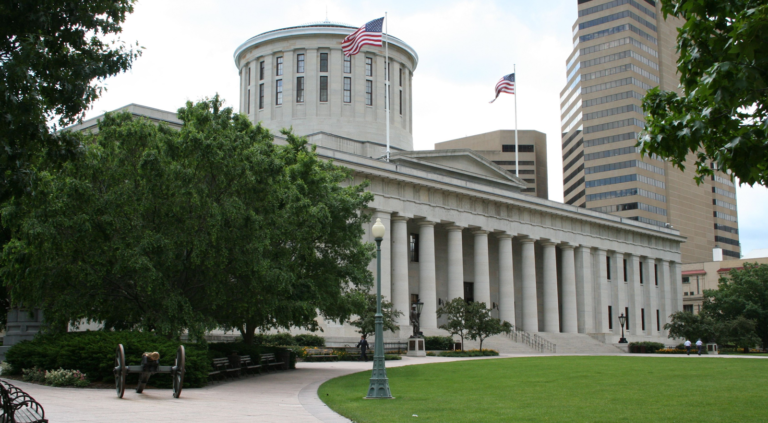 Enter your starting address in the box below for directions to the Statehouse from Google maps.
All buses should disembark passengers at the bus unloading zone on Third Street (East side of the Statehouse). After unloading passengers, we ask all buses to park on State Street on the South side of the Statehouse across from the Ohio Theatre. If State Street bus parking is full, buses may also park on Broad Street between High and Third Streets. Please avoid the Central Ohio Transit Authority (COTA) bus stop area.
According to the City of Columbus Division of Traffic, drivers may turn their bus engines off, lock and leave the bus or stay with the vehicle. The Statehouse encourages driver to turn off engines in consideration of the environment and numerous air intake ducts on buildings in close proximity. Children may be picked up at the Third Street bus loading zone or they may walk to board their bus on State Street.