At this time, guided tours are offered Monday through Friday every hour on the hour, with the first tour beginning at 10 a.m. and the last tour beginning at 3 p.m.
Groups of 10 or more are required to call two weeks in advance to ensure that a guide is available for your group.
Groups of nine or fewer are not required to schedule a tour in advance and may join any hourly tour.
Tours depart from the Map Room, which is easily accessible from the Third Street entrance on the east side of the building. Visitors are welcome to drop in at least five minutes before the hour.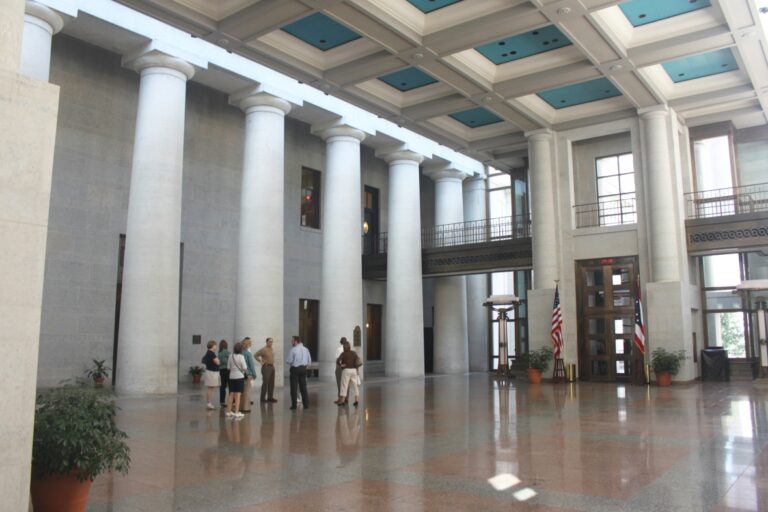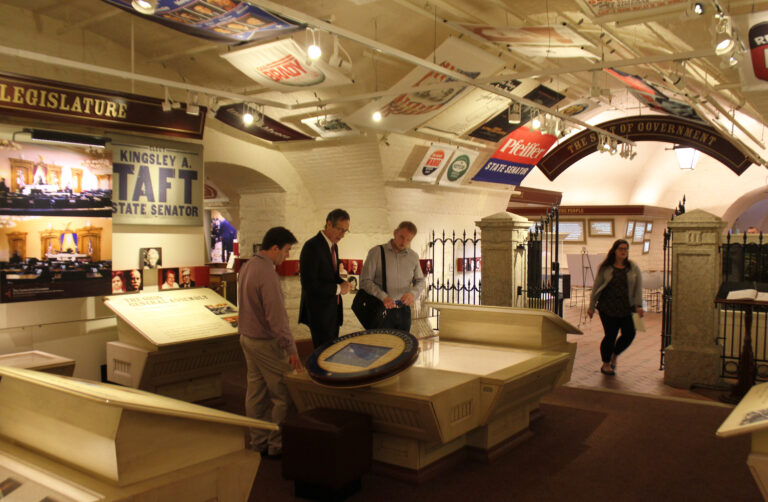 Guided tours are not currently offered on weekends, but visitors may take a self-guided or cell-phone tour.
Please note that while the Ohio Statehouse is open to the public on the weekends, the House and Senate Chambers are kept locked, and are only available to be viewed during guided tours.
The Statehouse is handicapped accessible and senior friendly!
Tens of thousands of school children visit the Statehouse every year because it is educational, impressive and it's fun. A Statehouse field trip also gives educators the opportunity to bring lesson plans to life on such subjects as history, civics, architecture and other topics.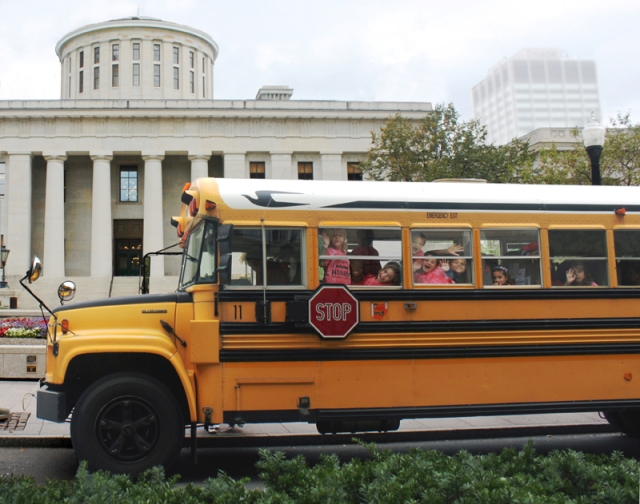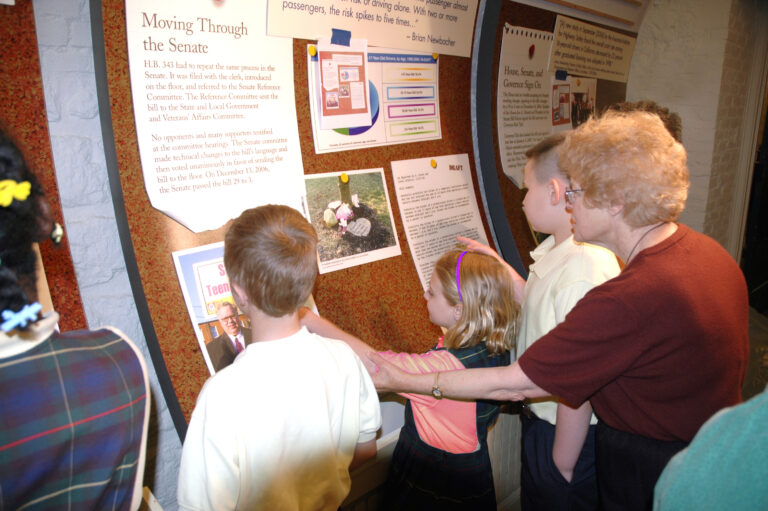 The Ohio Statehouse Museum Education Center provides guided tours geared to a school group's grade level and curriculum. Tours are approximately 45-60 minutes in length. Also compiled on this Web site are teacher resources that you may download to prepare you and your students for your Statehouse visit. These materials have also been designed to be used as a follow up to your visit.
School groups of 10 or more are asked to make advance reservations to ensure a tour guide is available. Larger groups are urged to make reservations as far in advance as possible to assure that you receive your first choice in dates.
Call Barry Hayden at 614-728-2695 or 1-888-OHIO-123 to schedule your tour today. The phone is staffed from 7:30 a.m. until 4:30 p.m. weekdays. The Ohio Statehouse is closed on all state holidays. You may leave a voice mail message with your contact information during other times.
Please remember to contact Barry Hayden at 614-728-2695 or 1-888-OHIO-123 to notify him of a cancellation or delay in arrival. This will help to ensure that a tour guide is made available for a later arrival.
All groups should meet in the Map Room accessible from the Third Street entrance to link with their assigned tour guide(s). Tours are approximately 45-60 minutes long.
The Capitol Cafe at the Ohio Statehouse offers school lunches for $4 per person that consist of a sandwich, string cheese, apple slices, cookie and fruit juice or milk. Lunches may be ordered in advance. Download the Lunch Order Form
School children may also bring bagged lunches and eat picnic-style on the Statehouse lawn in warm weather.