The first monument on Ohio's Capitol Square was dedicated by the City of Columbus on May 30, 1880 to honor local physician Samuel Smith. After being relocated several times, the Dr. Samuel Smith monument is presently located on The Ohio State University's medical complex.
Photo provided by: Columbus Metropolitan Library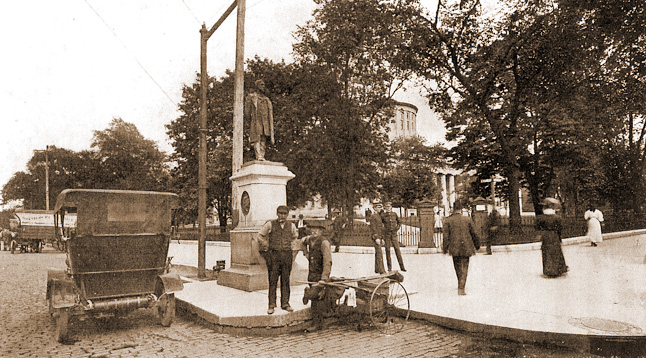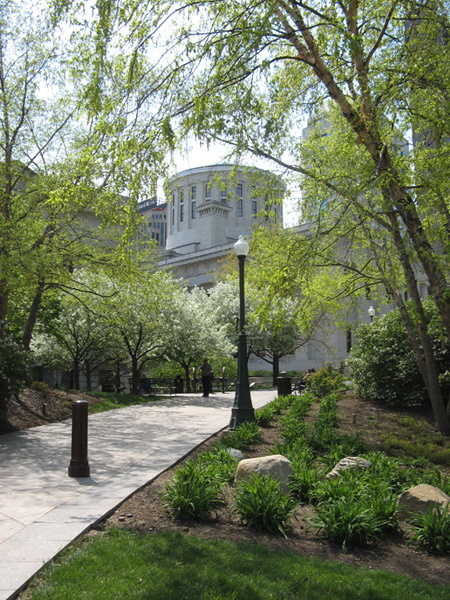 Ohio's Statehouse, in the heart of downtown Columbus, is situated on a beautifully landscaped, ten-are plot known as Capitol Square.
The first Governor to use the office in the Statehouse was Salmon P. Chase. He would later serve as Secretary of the Treasury during the Civil War and later as Chief Justice of the Supreme Court. The modern financial institution was named in his honor. Photo provided by: John and Janet Waldsmith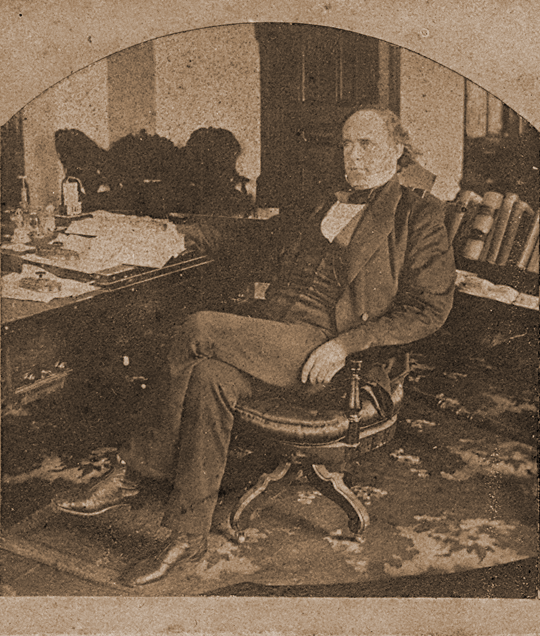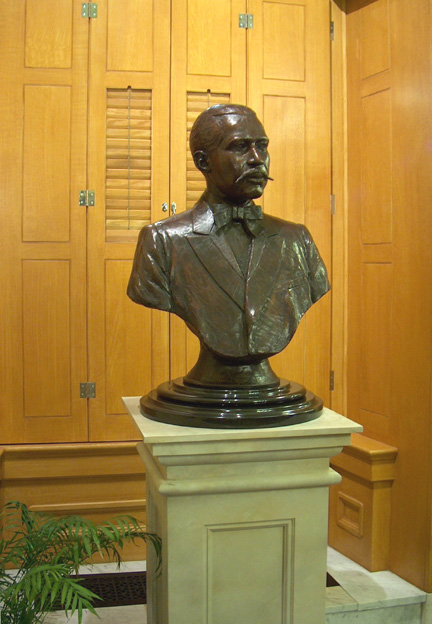 The George Washington Williams Memorial Room honors Ohio's first African-American state legislator. Elected to represent the citizens of Hamilton County, Williams served one term in the Ohio House of Representatives (1880-1881). Photo provided by: Ohio Government Telecommunications
The building originally cost 1.3 million dollars, the equivalent of nearly 100 million dollars in today's money.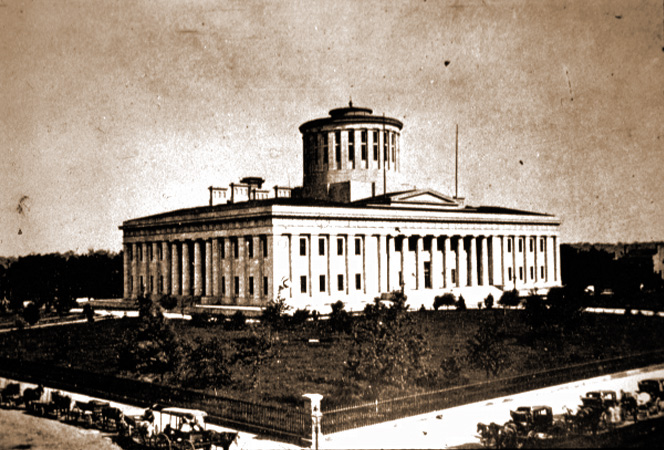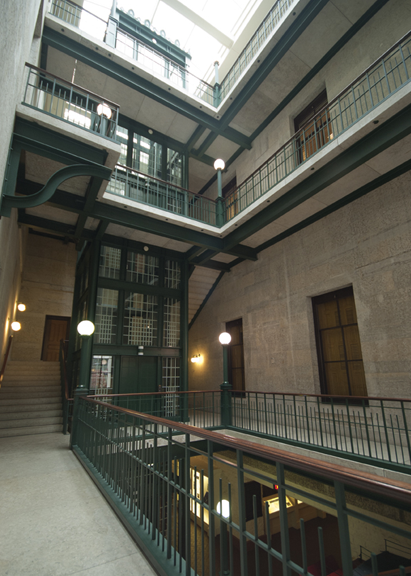 The Statehouse was designed before the use of indoor gas lighting. Rooms located along the building's exterior walls had tall windows to let in sunlight, but interior rooms lacked access to natural light. Four open courtyards—or light courts—created false exteriors that allowed sunlight to enter through the top of building down to the inner rooms. The four original light courts now contain elevators (2) and the House and Senate Members' Lounges. Photo provided by: Ohio Government Telecommunications
The Statehouse once housed a "Relic Room" on the third floor. In this rare image, you can see the desk of Edward Tiffin, Ohio's first governor (1803-1807). Photo provided by: Ohio Historical Society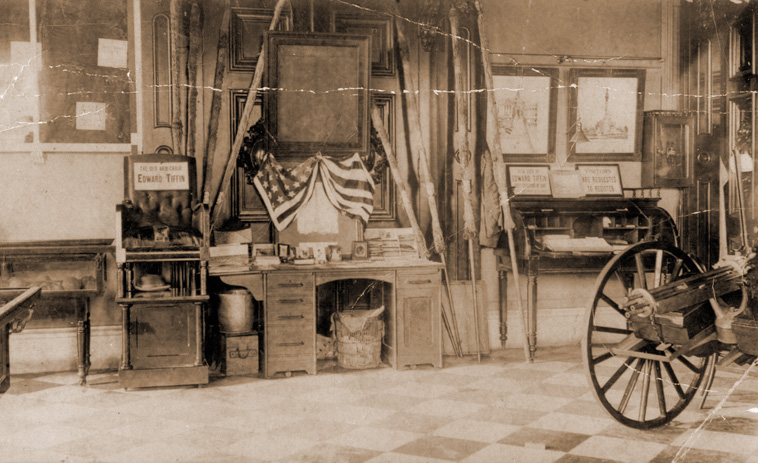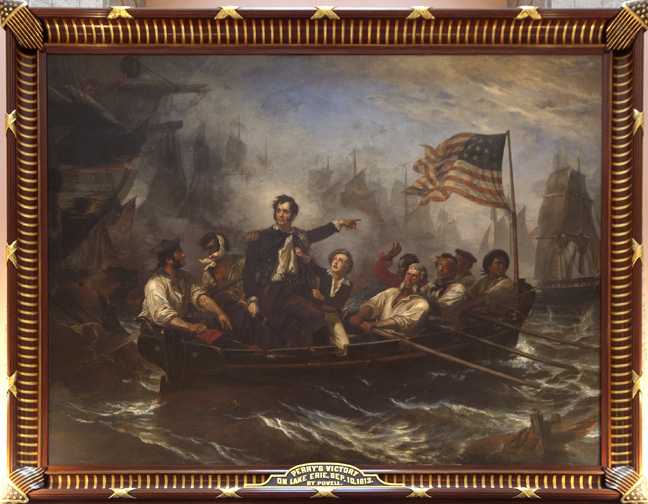 The first painting commissioned by the Ohio General Assembly (1857) for the Statehouse Rotunda commemorates Oliver Hazard Perry's victory against the British on Lake Erie during the War of 1812.     Photo by: Ohio Government Telecommunications
After his death by assassination in 1865, President Abraham Lincoln lay in state in the Rotunda where thousands of mourners passed by his casket to pay their respects. This shows the catafalque awaiting Lincoln's coffin. Photo provided by: Ohio Historical Society